Films. Documentaries. Distribution
Palm Beach International Film Festival
April 21st to 28th
Screening venue:
1003 N State Road 7, Royal Palm Beach, FL 33411
Dungeon's Premiere screening


Monday April 24th at 4:15pm

on screen A


Dungeon's 2nd screening


Thursday April 27th at 2:15pm

on screen B
Q&A's, Panels and awards ceremony schedules to come
Bare Bones International Film and Music Festival
April 26th to 30th
Screening venue:
220 W Okmulgee St, Muskogee, OK 74401
Dungeon is the closing movie of the festival.


Saturday April 29th, 10:15 pm

Q&A to follow screening.


Awards ceremony


Sunday April 30th 12pm (Noon)
Currently nominated for the Indie Auteur award
In a town where people are missing, and desires turn into disaster, the mystery to what's behind it all has uncovered the dark truth. That is that love can kill and more than once. In "DUNGEON" we follow the journey of Hoboken real estate broker Richard Gates (Andy Bowles) as he finds himself a victim of an unusual circumstance involving Kate (Faith Stanek) the only tenant of the newest building on the market. Frightened and scared he fights for his life all while his loving Grandma (Sheilagh Weymouth) and Hoboken's overworked Detective Marsh (Victoria Meade) search for clues hoping to find him. In doing so Detective Marsh gains a lead to the whereabouts of a case that has gone cold involving missing person James Madison (Sheldon J. Nicholas Jr.). APB Productions presents an Andy Bowles film "DUNGEON".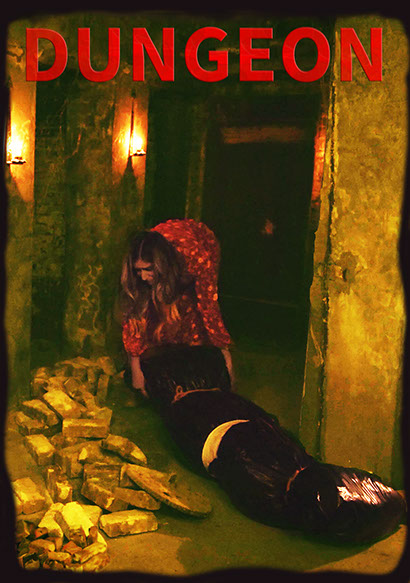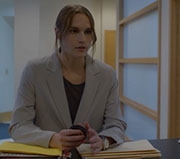 Victoria Meade -
Detective Marsh
Maggie Wagner -
Potential home buyer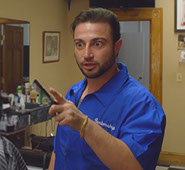 Jett Miller -
Barber at the building
Israel Caraballo Jr. -
Chief of Police